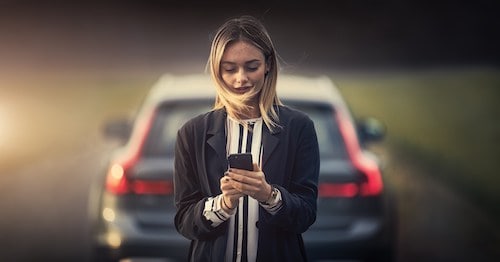 The long list of complementary services available to Volvo owners just got a bit longer. Volvo Car USA has launched their complimentary towing for life service, available to all Volvo owners. This new service works in tandem with the recently launched Volvo Car Accident Advisor and the Volvo Lifetime Replacement Parts & Labor Warranty.
Although towing is automatically included as part of Volvo's roadside assistance coverage, owners of vehicles past warranty were not qualified for towing assistance, until now. There is no additional fee to use Tow for Life for post-warranty customers. Volvo customers can call for help through Volvo On-Call or via Volvo Customer Care at 1 (800) 550-5658. Vehicle tows that are initiated through these channels will have their vehicles towed to a local Volvo retailer covered under the program.
"Tow for Life ensures that in the event of a breakdown, help is on hand no matter the age of the vehicle," said Scott Doering, Head of Customer Service for Volvo Car USA, "It's a commitment to all our customers that cars will be taken to experts who use genuine Volvo parts and repair methods. This will get the customer back on the road faster and provide assurance that the repair was done right."
Our Volvo Dealership in Houston. Texas is always happy to discuss the many complimentary services available to new and pre-existing Volvo owners. If you have any questions about this new program or other Volvo services please contact us.
Source:
Volvo Car USA Newsroom