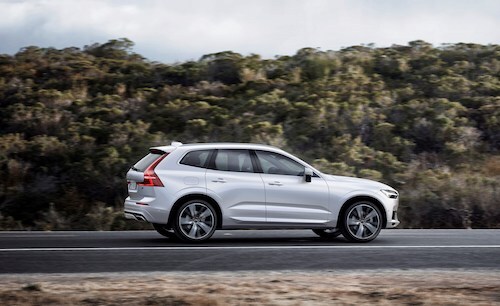 Auto authority, Edmunds, recently included the Volvo XC60 in their 2019 Best Family Cars list. This new Volvo won this year's title for Best Family Luxury Small SUV giving customer yet another reason to consider buying one.
The XC60 has been Volvo's most popular vehicle with more than one-million units sold worldwide since it was introduced in 2008. It was completely redesigned in 2018 and continues the success of previous generations.
Award winning features on the new Volvo XC60 include a 250-horsepower turbocharged engine, LED headlights, leather upholstery, a panoramic sunroof and all the safety of a Volvo. Previous awards for the XC60 include the prestigious World Car of the Year and North American Utility of the Year awards.
"The XC60 is perfect for families," said Anders Gustafsson, president and CEO, Volvo Car USA. "It's a perfect combination of size, design, technology and of course safety. You can even get it as a 400 horsepower plug-in hybrid so you can have fun of a fast car with minimal impact on the environment."
Our Houston Volvo Dealership offers a wide selection of new Volvo XC60 models to choose from. We invite you to learn more about the award winning vehicle by taking a test drive soon.
Source:
Volvo Car USA Newsroom