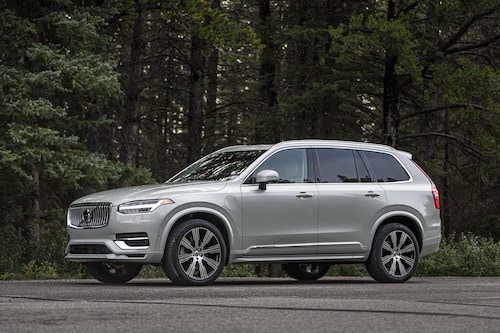 The Texas Auto Writiers Association (TAWA ) recently named the Volvo XC90 plug-in hybrid electric vehicle as "Mid-Size Luxury SUV of Texas. The 32 year old media association has also recognized Volvo SUVs in previous years.
New 2020 Volvo XC90 SUVs are well equipped with advanced safety technology, convenience features and reflect classic Volvo style. As with all Volvo cars, wagons and SUVs the XC90 is comfortable, versatile and capable. Newest models include an available six-seat configuration for easier access to third row seats and an all-new Tailored Wool Blend Interior. The new XC90 is available with a choice of three powertrains: a plug-in hybrid with 400 horsepower and a 400 mile total range and two gasoline powered engines with 250 or 316 horsepower.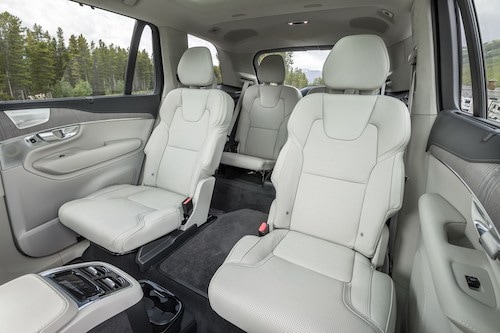 Standard safety technology on the new 2020 Volvo XC90 includes Volvo's Intellisafe suite with Collision Avoidance, Pilot Assist, Adaptive Cruise Control, Distance Alert, Oncoming Lane Mitigation with Steering Assist, Blind Spot Information System and Cross Traffic Alert with Autobrake.
"Our members were undeniably impressed with the Volvo XC90 T8 Inscription at the Texas Truck Rodeo," said Kristin Shaw, TAWA Vice President of Events. "Volvo consistently represents the one-two punch of luxury and safety, and the attention to detail is clear in features like the crystal gearshift and upscale materials. Yes, it's beautiful inside and out, but the XC90 is also hardy enough to manage tough terrain."
"Being recognized again by TAWA journalists is very special," said Anders Gustafsson, Senior Vice President Americas and President & CEO Volvo Car USA LLC. "It makes us proud and we hope it gives Texans the confidence to buy something a little friendlier to the environment."
If you would like to learn more about this exceptional new Volvo SUV please contact our Volvo Dealership in Houston, Texas.
Source: Volvo Car USA Newsroom