Schedule Service
Our Volvo Valet service allows you to schedule service from the comfort of your own home. You can do so via the phone or online. We offer the full range of Volvo service with this program; anything you can get done by coming to the dealership, you can have done while you're still at work or enjoying your free time.
Once you have informed us of the service or maintenance you'd like to have done, our car pickup service folks will pick up your vehicle. They will bring it to the dealership, where our dedicated team of service professionals will swiftly handle whatever job you need to be done. Then, we will bring the car back to your home or designated drop-off location.
Pickup & Delivery
We know that many folks in Houston, TX, are busy. You have work, the kids' games to attend, social obligations, and maybe even a couple of hobbies. One of the last things that you want to do is bring your vehicle to the shop during your downtime.
Enter the Volvo Valet program. We will collect your vehicle and drop it off after completing service on it. This allows you to spend your time efficiently. Thrifty-minded folks will be pleased to hear that you can even use some Volvo service coupons in conjunction with Volvo Valet.
The Volvo Valet App
The Volvo Valet app is an important part of our car pick-up and delivery service. You can use the app to schedule service and let us know where to pick up and drop off your vehicle. During the period in which we have your car, you will also receive live updates through the app. You'll know when it reaches the dealership, when service is done, and when we bring the vehicle back to you. It's nice to have everything in one place.
You can schedule regular maintenance, diagnostic visits, and even parts upgrades through the Volvo Valet app. Make sure to browse our Volvo parts coupons if you're looking to upgrade your vehicle.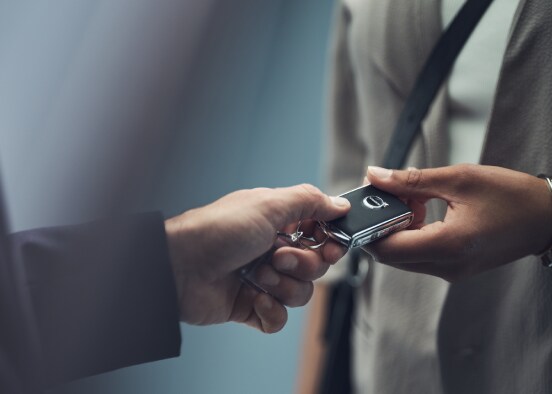 Pick Up and Delivery Servicing for Luxury Cars
Our Volvo Valet program offers great flexibility to drivers in Houston, TX. We will pick up your vehicle, bring it to our Volvo Service Center, handle whatever work you need done, and bring it right back to you. This program is part of our commitment to customer service.
We have a wide array of new and used vehicles for sale in addition to our excellent service center. Whether you're looking for a new Volvo car, a used vehicle, or friendly service for your current ride, our dealership is the place to find it. Contact us today to experience our commitment to customer satisfaction for yourself.
Service Delivered to You
​With a Digitally Enhanced Experience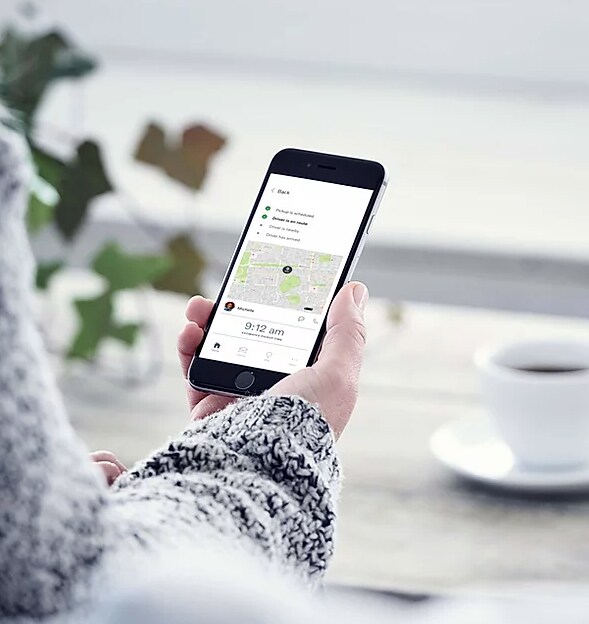 FAQs
What is included in a Volvo full service?
Exactly what will be done when you get your Volvo vehicle fully serviced depends on your car and the shape it is in. Hopefully, you'll just need the basics taken care of - tire rotation, an oil change, maybe a coolant top-off. If there is a more serious issue, we will take care of that, too. Full service means that you'll be taken care of with no games or gimmicks. Service is also easy to access thanks to our Volvo Valet program.
How often should a Volvo be serviced?
Volvo cars are known for being durable vehicles that are built to last. They do, however, last longer when they are regularly serviced. Your owner's manual has a detailed schedule of when you should perform specific maintenance. Sticking to this program will help your Volvo vehicle crack the 200,000, or even the 300,000, mile mark. It's also easy to keep up with the Volvo Valet program.
How much is the maintenance on a Volvo?
Thanks to the renowned reliability of Volvo vehicles, you'll find that you will not have excessive maintenance costs when you buy one of these excellent cars. You will, of course, have to pay for oil changes and other routine car services, but you're likely to avoid significant repair expenses because these cars are built to last. Any service you do need done is easy to handle with Volvo Valet.