Polestar Of Houston Performance Vehicles

Drivers who want a seamless fusion of high-performance fun and the steadfast safety and luxury of Volvo cars look to Polestar Performance at Polestar Houston. From the racetrack to our local roads, Polestar Volvo models have set the pace for how a sustainable thrill ride can and should feel. Discover the world of Polestar Performance below, then experience the power at Volvo Cars West Houston.
---
What Is Volvo Polestar?
Polestar Performance Volvo cars came to life in the 1990s. Polestar (then known as Flash Racing) began turning Volvo models into race cars, blazing through the Swedish Touring Car Championship. Volvo Cars took note, partnered with the race team, and brought them on board as an in-house performance division in 2015; the rest is history.
You can find the result in models like the Volvo XC60 Hybrid Engineered by Polestar or Volvo S60 Recharge Polestar Engineered sedan at our dealership in West Houston.

---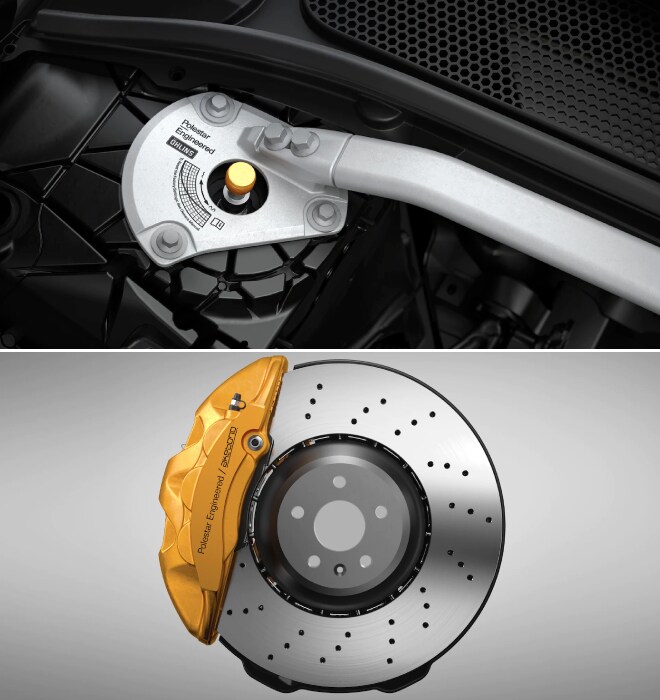 Polestar Engineered Parts
The Polestar performance pack begins with forged wheels made from a single block of aluminum. They're stylish and reduce unsprung weight for more responsive acceleration and handling.
A uniquely tuned Öhlins chassis for upgraded agility and knife's-edge balance comes next, complemented by exclusively developed adjustable Öhlins shock absorbers. Polestar Performance means reacting to road imperfections and racetrack banks with composed, instantaneous control.
Whether on the track or driving in Houston, TX, stopping power is the key to full vehicle control. All Polestar Engineered models at Polestar Houston include meaty Akebono brakes featuring up to six pistons and slotted/ventilated rotors for reduced brake fade during spirited driving sessions.
Polestar Performance upgrades give the advanced eight-speed Geartronic™ transmission a one-track mind at your command; shift times drop, and traction takes priority over efficiency. Complemented by built-in software that optimizes the powertrain for faster acceleration and throttle response, you'll find that Polestar Engineered models also kick the T8 eAWD powertrain up to 462 horsepower.
Polestar Mode will be added to the drive mode selection, lowering the ride height, optimizing the transmission, and unleashing the powertrain's full force at a moment's notice.
With exclusive grilles, interior trim, seat upholstery, and a comprehensive range of top-of-the-line options coming standard, the Polestar Engineered model range takes top prize at our Volvo dealership in Houston, TX.
---
Polestar Optimization Software
If you want a taste of Polestar performance in your current Volvo vehicle, Polestar Optimization Software is the solution, offering six available enhancements.
The first boosts peak power at mid-range RPMs, giving more acceleration while you're already up-to-speed.
Second, Polestar Performance software can drop gear-shift times, reducing the loss of acceleration in-between gears.
Third, the optimal gear will be held for heightened post-braking throttle response, letting you accelerate faster out of tight turns.
Fourth, it'll make your transmission hold the right gear as you take corners, ensuring optimal traction as you blast through the apex.
Fifth, the delay between pedal-press and engine response is reduced, giving immediate control for spirited driving. With this upgrade by Polestar, Houston roads will come alive like never before.
Finally, the Polestar Performance software sends more torque to the rear wheels (on AWD-equipped models) for improved cornering control and launch traction.
A Polestar Engineered badge proudly displays your high-performance status to other drivers around Katy, TX, and added Polestar Mode in current-generation models will let you unleash the performance on command.
Contact the Polestar Houston team to discuss which of these enhancements can be added to your Volvo car or SUV.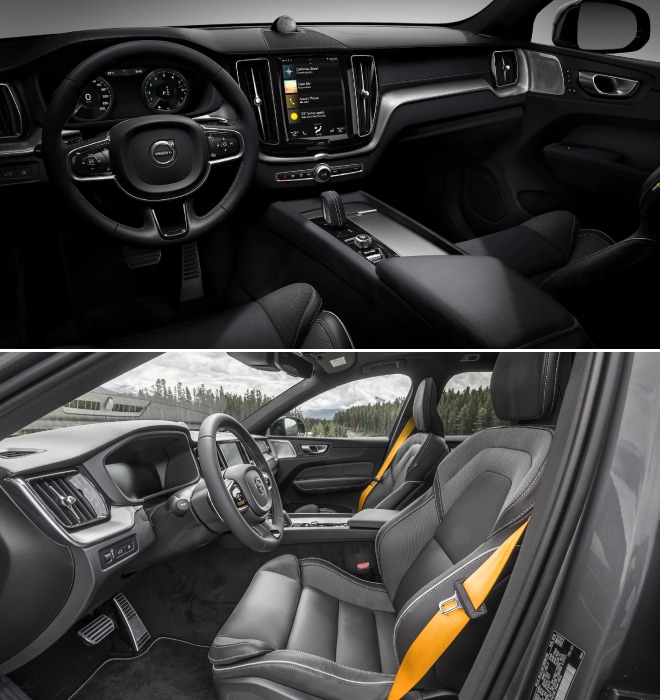 ---
Learn More About Polestar Performance Models by Visiting Volvo Cars West Houston
Polestar Performance makes the answer to the question, "Are luxury cars worth it?" an even more resounding "yes." Visit us today to experience the thrilling Polestar Engineered Volvo models with a test drive, or contact us to discuss upgrading your current model with Polestar Optimization Software.
Polestar Performance FAQ
What is Polestar Performance?
Polestar Performance comes in two flavors: Polestar Engineered models and Polestar Optimization Software. Polestar Engineered transforms Volvo Recharge plug-in hybrid models by giving them enhanced power outputs, a specially tuned chassis, adjustable Öhlins shocks, Akebono brakes, forged wheels, distinct exterior styling, and high-end interior options.
The Polestar software upgrade can tune your current Volvo model with faster gas-pedal response times, heightened mid-range power, faster shift times, rear-biased AWD torque distribution, optimized gear-holding through corners, and sharper post-braking throttle response.
What is "Polestar Performance Upgrade" on the Volvo XC90?
The Polestar Optimized Software upgrade turns the Volvo XC90 into a sportier machine. It adds Polestar mode, along with available performance optimizations, like increased mid-range RPM power, more rear-wheel torque for AWD models, faster throttle response, quicker gear shift times, and heightened off-throttle response. Visit Polestar Houston today to discuss the in-depth details of upgrading your Volvo XC90.
What is "Polestar Performance Upgrade" on the Volvo XC60?
The Volvo XC60 Recharge Polestar Engineered upgrade takes this hybrid SUV to new performance heights with a 462-horsepower output, immense Akebono brakes, an agile Öhlins chassis with adjustable Öhlins shocks, and special forged wheels. With top-of-the-line features coming standard, this comprehensive package adds to your driving enjoyment.
---