Make it your own
Shop personalized accessories designed
for your vehicle and your life.
Browse Accessories
Volvo Accessories Department In Houston, TX
Fewer experiences are more rewarding than purchasing a new Volvo vehicle, but you can make your car or SUV even more customized to you with Genuine Volvo Accessories. If you're on this page, you've spent some time with your Volvo vehicle and are looking for ways to optimize its performance and comfort level. The team at Volvo Cars West Houston can help make it happen. This page is your gateway to accessories, savings, and insights about how to make the most of any model. Read on for more.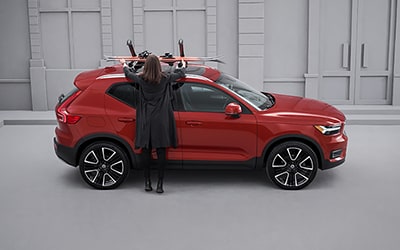 XC40
Personalize your driving experience with accessories that best suit your needs.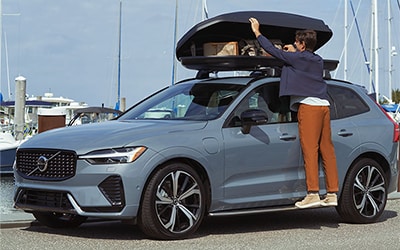 XC60
We thought of everything. Including how to get even more out of your XC60.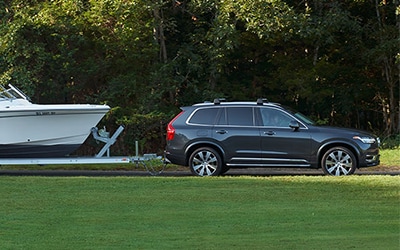 XC90
Just because it's the pinnacle of SUV luxury doesn't mean you can't make it yours.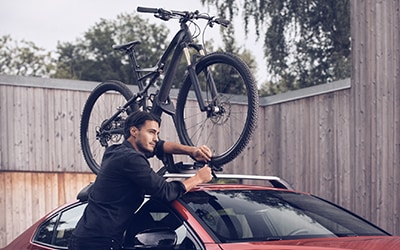 S60
More standard features doesn't mean there isn't something else you can add.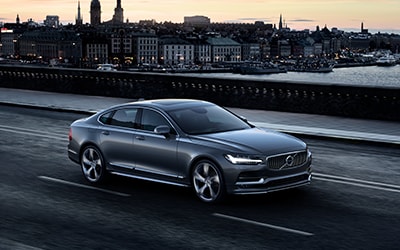 S90
Standard features are only the beginning. Customize the S90 your way.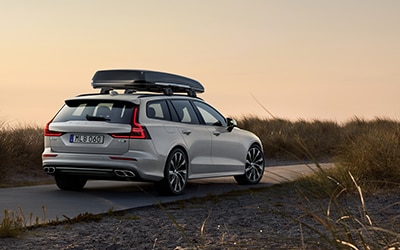 V60
Your customization journey starts here. With no end to the possibilities.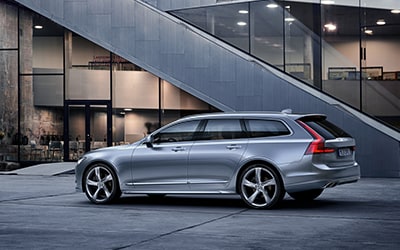 V90
Enhance what came standard with a complete selection of V90 accessories.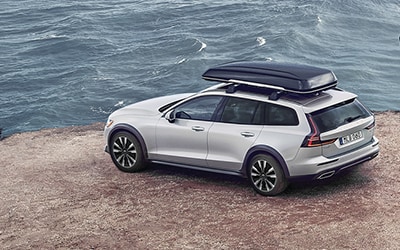 V60 Cross Country
Make it your own with the Cross Country accessories that speak to you.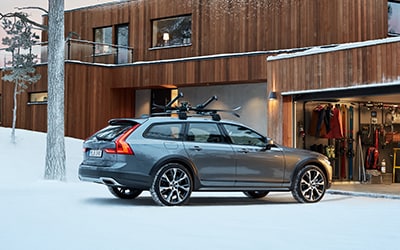 V90 Cross Country
Why stop at standard? Go the extra mile by customizing your Cross Country.
Volvo Accessories & Recommendations by Model
Before we jump into our top models and accessories, let's put the savings right in front. You can enjoy promotions on tons of items throughout the year when you take advantage of our Volvo parts coupons. Using them is easy. Just print them out and bring them in, include the link when making online orders, or mention them to your parts expert at the counter. Here are some options to take advantage of:
Volvo XC90 Accessories - You're driving the flagship Volvo SUV. You've got the most space and the most features available from the brand. Your beautiful interior should be protected from the elements. Our favorite accessories for the Volvo XC90 include genuine rubber mats and a rooftop cargo solution for all of those field-worn sporting goods. Our roof-rack systems are easy to clean, too.


Volvo XC60 Accessories - Our most agile SUV is built to perform. You can do many things to enhance your experience with the Volvo XC60, but we'd recommend the Polestar Performance upgrade. In less than 60 minutes at our Volvo Service Center, you'll have enhanced engine, transmission, and all-wheel-drive capabilities with zero impact on fuel economy. Ask a service adviser about this amazing upgrade today.


Volvo XC40 Accessories - Our most compact SUV is ready for anything. What's more, standard roof rails can become your season-pass to all sorts of outdoor activities. With a set of Genuine Volvo accessories like cross-bars, a ski rack, a surfboard rack, kayak and bike racks, and more, you can put your Volvo XC40 to the test wherever you decide to test your own limits.


Volvo S60 Accessories - Our Volvo car accessories are designed to enhance every journey and every type of vehicle. So with our performance sedans, how do you use Volvo accessories to make them even more family-friendly? Ask your parts specialists about the comfort-pillow add-ons that match your vehicle's interior and maximize support on any trip.


The list goes on. Do you like to travel with your dogs or cats? We've got pet-carrying gear. We also have child-safety enhancements, plug-in hybrid charging solutions, and more.
Need help figuring out what all those screws and fasteners are for? Our service team is on hand to make the installation of any chosen Volvo accessories a snap. You'll be on your way in no time with the confidence that things were installed correctly. Now all you have to do is focus on enjoying the road ahead. Don't forget to use our money-saving Volvo service coupons on accessory installation.
Frequently Asked Questions
Where can I buy Volvo accessories?
You can do so right here at our certified Volvo dealership in Houston, TX. You're always invited to swing by and browse our selection of Volvo accessories, which includes towing equipment, apparel, and other branded accessories. When it comes to outfitting yourself and your vehicle, nothing looks better than our Genuine Accessories.
What are must-have Volvo accessories?
It really depends on your needs as a driver. We offer Volvo accessories to fit every type of need, but some essential favorites include wheel lock & protection kits, rubber floor mats, tow hitch (and towing safety) equipment, roof rail cross-bars, and the Polestar performance upgrade.
Can you customize a Volvo vehicle?
Yes. There are many ways to personalize your Volvo vehicle with Genuine Volvo accessories. You can always come into our parts center and see what's available. Additionally, you can order what you need online with our convenient parts form. Also, keep in mind that if you're custom-ordering a Volvo vehicle, your sales specialist can help you select from a wide range of accessories that can be pre-installed at the factory. Sometimes, there are restrictions that require us to install equipment once your vehicle gets to us.