Our award-winning Volvo auto service department is ready to make any of your Volvo vehicle's service needs an easy affair. From the moment you take advantage of your exclusive Volvo Valet, or drop us an email, our expert staff is standing by to assist and help make everything a lot less complicated. Whether you're enjoying a seasonal accessory upgrade, a $0 deductible Certified By Volvo repair, or your three-years worth of complimentary oil changes and service on your new Volvo model, we can't wait to welcome you to our family of service enthusiasts. They know what it takes to keep your Volvo vehicle at its best.
Service With Unlimited Lasting Benefits
You are a proud Volvo vehicle owner. You know you made the right choice. But did you know that it's also a Volvo vehicle that holds the Guinness Book Of World Records #1 spot for the highest mileage ever recorded in a car (we hold the #3 spot too)? Three-million miles and counting! Volvo cars, wagons, and SUVs are a quality product, built to go the distance. But even the owner of that record-setting Volvo Cars admits that it takes regular maintenance for total peace of mind. Our expert factory-trained technicians handle every type of service such as:
---
Volvo Cars Oil Changes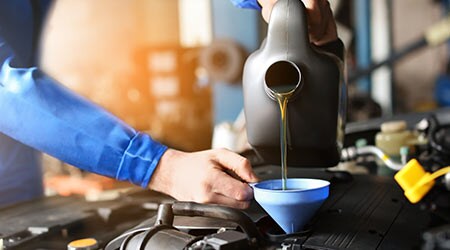 Today's sophisticated Volvo vehicle engines require factory service. Built with precision, race-inspired engineering, the materials and pathways for lubrication need OEM fluids to operate correctly. Anything else can lead to a breakdown. Volvo cars and SUVs are built to go the distance, but they need the proper care to get there.Volvo Cars Oil Changes
---
Volvo Tires (with balance and alignment)
Designed to handle the road ahead in rain, snow, gravel, mud, and ruts, your tires are critical. Did you know that tires are speed rated? Load rated? Temperature rated? When fitting new tires to your Volvo vehicle, our factory-trained technicians install the equipment that is designed to keep you safe and keep your Volvo cars feet planted firmly on the ground. We can tell a lot about your vehicle from the condition of the old tires. Let our expert techs decode anything else that might require attention.
---
Volvo Battery and Electrical System Service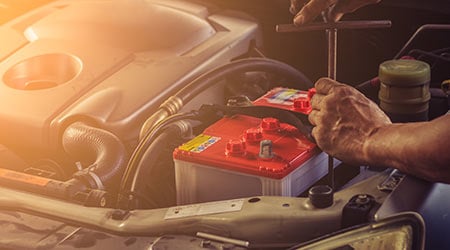 Today's starting and charging systems are more complex than they used to be. The dazzling technology available in your Volvo vehicle requires the correct implementation of power and current. Our factory-trained technicians know what to look for and where to look for any service point that will keep your Volvo vehicle performing brilliantly.
Volvo Battery Service
---
Volvo Brake Service
With stop/start technology, regenerative energy capture, and tunable driving dynamics, it is essential that your system be serviced by our factory-trained technicians. Your brakes, rotors, calipers, and electronics are highly-tuned pieces of equipment that need specialized tools and techniques during service, which you will only find here.
---
Volvo Transmission Services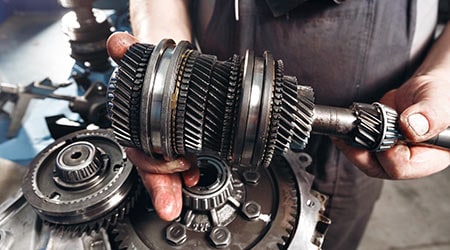 The precision-tuned transmissions found in Volvo cars and SUVs today have clutches, valves, solenoids, modules, and gearing that needs the attention of a Volvo Cars factory-trained technician. Every major system in your Volvo vehicle communicates with the transmission, and it's essential to the overall health of your vehicle that diagnostics be carried out here. Your family's safety depends on it.
Volvo Transmission Service
---
Volvo Parts & Accessories
When it comes to servicing your vehicle, nothing will work better than genuine Volvo parts. We've got an expansive inventory with anything your Volvo vehicle would need. In the event we just used the part you needed, ordering is simple and efficient, with most parts arriving the same day. Additionally, you can count on us to have the genuine Volvo accessories for your vehicle that enhance its utility and your lifestyle. Nothing looks better than genuine accessories!
You've made the investment. Now it's time to protect it. Anything less than genuine Volvo service not only compromises your safety when you may need it the most, but it can also void your factory warranty! Make the smart move. Let us service your Volvo vehicle with the OEM parts, materials, tools, and techniques, designed to keep your Volvo vehicle doing what it does best; and that's serving you and your family.
---
Flexible Service at Our Award-Winning Service Department
We're here to make things easy. Give us a call, drop us an email, or use Volvo Valet for a home pick-up and loaner delivery/drop-off. Make sure to enquire about the world of products that Volvo vehicle offers to its customers through Volvo Assurance and Volvo Service Contracts. Additionally, you can always find service specials and parts specials that make complete care of your Volvo vehicle something to look forward to. With that being said, you've got an exceptional vehicle on your hands, and we're looking forward to helping you enjoy it for 36K miles, or 3-million miles and beyond!